Chevrolet Captiva Owners Manual: Fuel
Use of the recommended fuel is an important part of the proper maintenance of this vehicle. When driving in the U.S., to help keep the engine clean and maintain optimum vehicle performance, we recommend using TOP TIER Detergent Gasolines. See www.toptiergas.com for a list of TOP TIER Detergent Gasolines.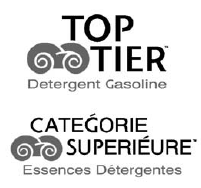 If the vehicle has a yellow fuel cap, E85 or FlexFuel can be used in the vehicle. See E85 or FlexFuel on page 9-37.
Chevrolet Captiva Owners Manual
Chevrolet Captiva Service & Repair Manual
© 2023 Copyright www.ccaptiva.com - 0.0053